Get more done with the SAS® Viya® brand campaign.
(See what we did there?)


The latest brand campaign rolling launch began at SAS Innovate in May, and a campaign creative catalogue, employee assets and detailed communication are all available on the Inside Marketing SharePoint site.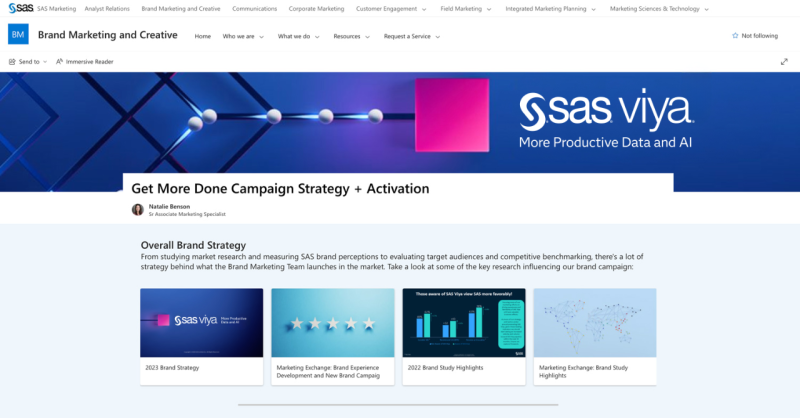 The Campaign Catalogue is also available here for an inventory list of existing creative assets for the Get More Done brand campaign.