Photography, illustrations and icons. Every picture tells a story, each in a
different way. They elicit emotion. Use symbolism. Explain details. Add visual interest. They create an instant, personal and authentic connection with our audience. Our imagery captures the world around us.
The SAS community is diverse. Portraits can portray a broad variety of personas: students, technology experts, industry and business professionals, and executives. We include portraits of all genders, ages, ethnicities, and abilities. SAS is for everyone.

Photographs that depict real-life situations where people are interacting with our software should appear believable and realistic. Look for pictures where faces are highlighted and well-lit. We want to convey the message that SAS is accessible, flexible and valuable. We want to show people from around the world using our software and celebrate diversity.

We choose environmental, landscape and cityscape images that are unique, stunning in their beauty or unusual in composition. These pictures may or may not feature people.


Style
Authentic human expressions.
People with natural-looking facial expressions who look real, not like staged models.
Well-lit faces.
Color
Warm, rich colors.
Technique
Strong focal point.
Out-of-focus backgrounds.
Interesting angles and perspectives.
Settings
Realistic business, academic or industry environments and situations.
Architectural, natural landscapes, industrial landscapes, cityscapes.
Sources
MARS: http://cumulus.na.sas.com/mars
Stock: gettyimages.com, stock.adobe.com

Read more about our photography style in the Brand Creative Guide.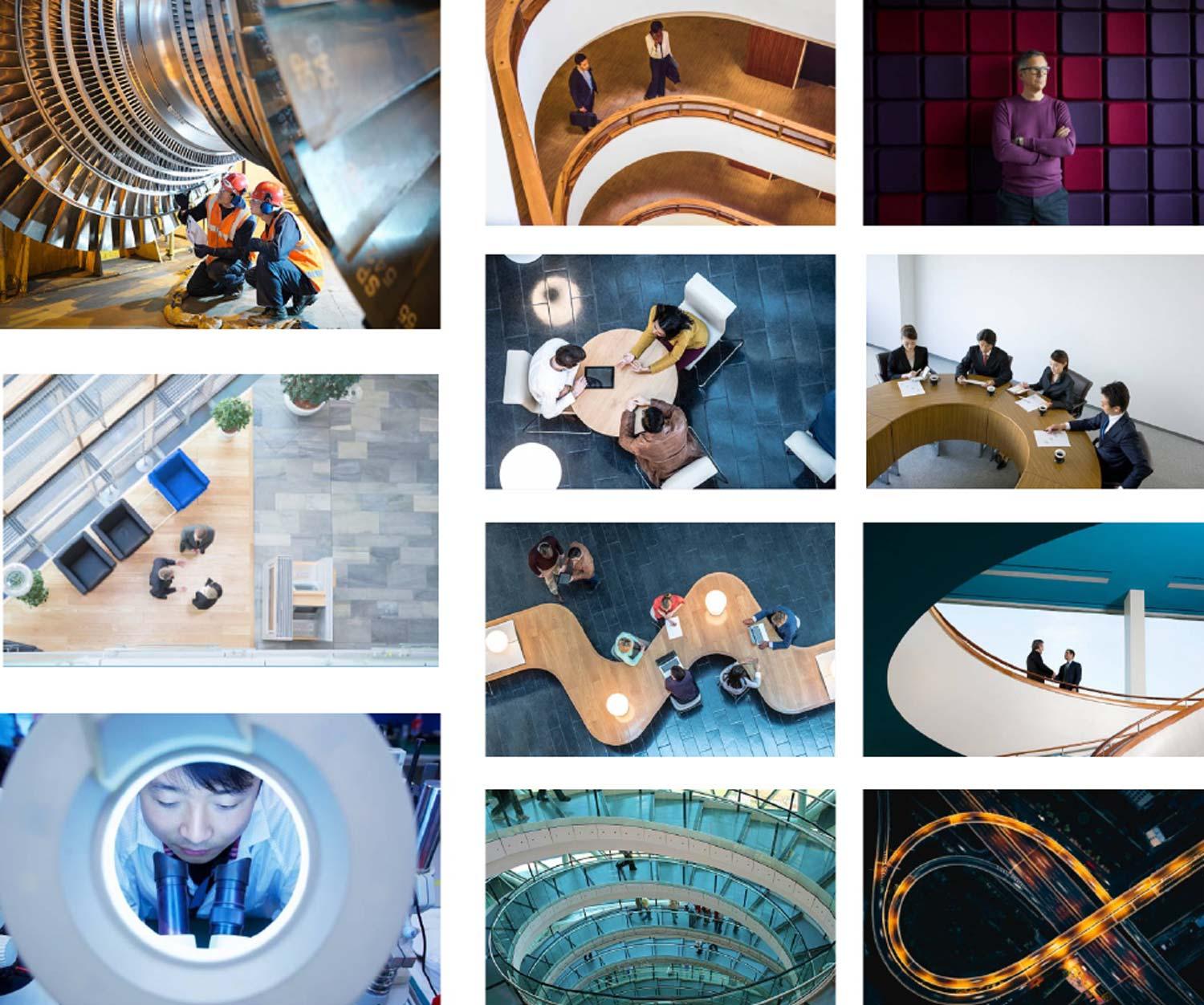 Our icons are instant visual representations for industries, technologies or ideas. They are created with thin strokes and flat color to evoke a clean, minimalistic feel that allows them to do what icons do best — act as symbols that catch the eye and speed understanding, without telling the full story themselves. SAS Corporate Creative maintains a propreitary, custom-built icon library in this preferred style. 
Icons for use in corporate PowerPoint presentations can be found on the Presentations page.



Please email sas.brand@sas.com with questions, to request design files or to request access to the Adobe CC library of 2D and 3D elements. The majority of these images have already been uploaded to the AEM DAM, so please check first before uploading any data overlay or persona images